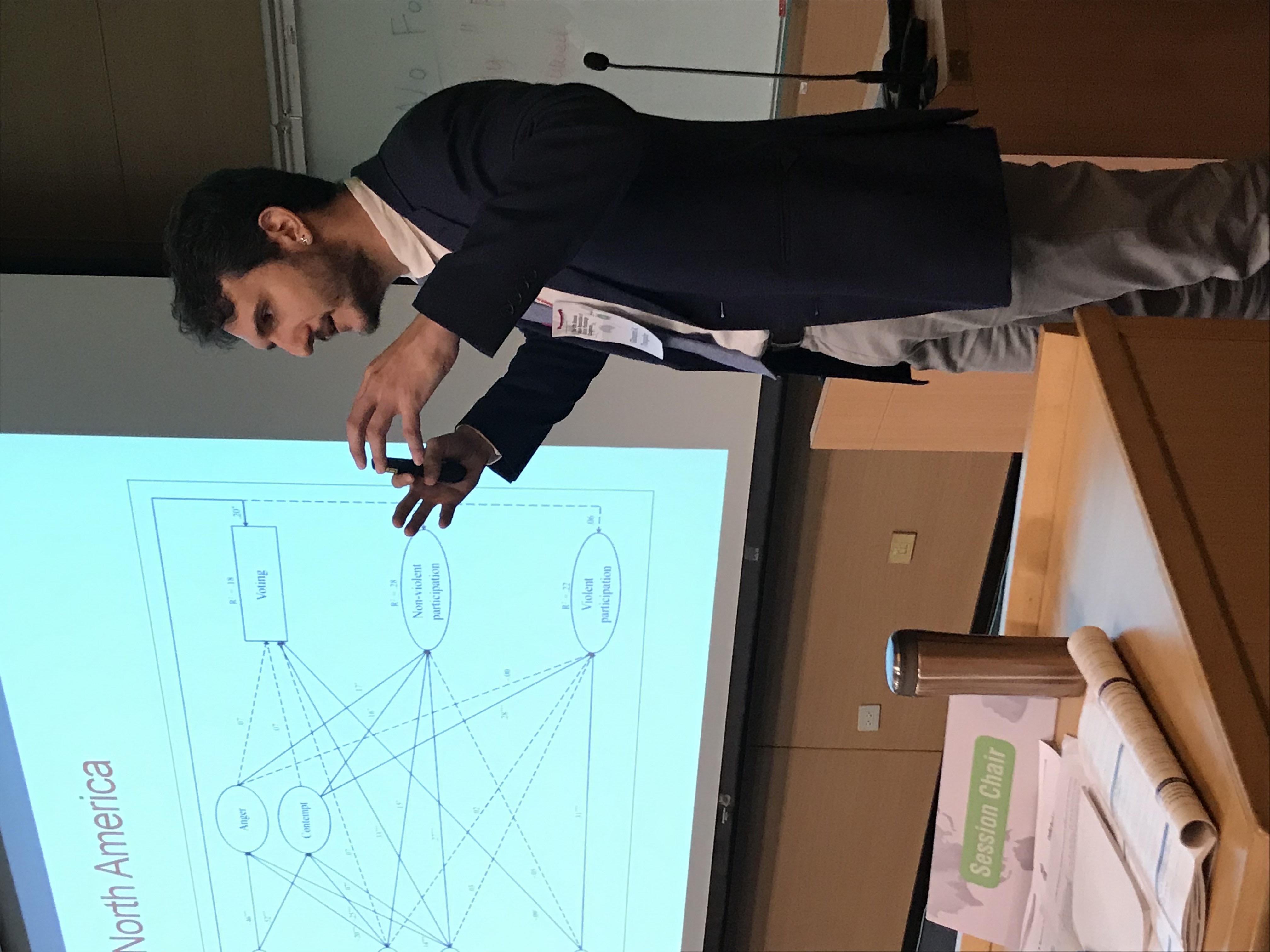 CP&G Lab Director
I joined the School of Law & Social Sciences, Department of Law & Criminology at Royal Holloway, University of London in 2021 as Associate Professor of Criminology and Psychology. Previously I held faculty positions at the University of Kent (Assistant Professor of Social & Organisational Psychology) and the Chinese University of Hong Kong, SZ (Assistant Professor of Applied Psychology). I obtained my PhD under the supervision of Prof. Dominic Abrams. In 2012, I founded Contention and since 2015 I co-edit the journal with Dr Benjamin Abrams.
Research
My expertise is in the Social Psychology of Intergroup and Intragroup Processes, with a specific focus on the nexus among Crime, Culture and Politics. My research has examined in what circumstances people tend to punish (or forgive) transgressions from group members. Another line of my work has examined how cultural values enable criminal groups to gain legitimacy in society. My research has been funded by the ESRC, the British Academy, and The Royal Society.
Selected Publications
For a full list of publications (with fulltext) see my profile on ResearchGate.
Selected Invited Talks
Travaglino, G.A. (August/2019). The state and its discontents: Towards a social psychological understanding of mafias and bandits. Sungkyunkwan University.

Travaglino, G. A. (July/2018). Opposition to organised crime groups in southern Italy: The role of masculine honour ideology. University of Kyoto. Abstract

Travaglino, G. A. & Abrams, D. (Dec/2016). Brexit between borders: A social psychological analysis of the roles of aversion to foreigners and political trust in EU referendum voting intentions. SPSSI-UK Meeting, Queen's University Belfast.

Travaglino, G. A. (May/2016). Passivity or legitimisation? Organised crime in society. University of Rome La Sapienza.

Travaglino, G. A. (February/2016). Legitimising organised crime: The social psychology of omertà. University of Exeter.